Go With the Trusted Leader – AirMaxx!
On those chilly San Diego days when you depend on your heating system, you expect it to turn on reliably. But what if heater is acting up, or stops working entirely? These types of heating issues can not only make you and your family uncomfortable, they often happen at the most inconvenient times, like late in the night or on weekends. Fortunately Airmaxx, with its NATE® certified heating technicians, is always ready to serve you. When you call Airmaxx you not only receive award-winning heating service, our dedication to your satisfaction is so complete, we offer our 'Best Service You've Ever Had or It's Free' guarantee!
Also, if you are wondering if we serve your area; it's very likely that we do because Airmaxx is the trusted heating repair company that serves customers throughout San Diego, including La Mesa, Oceanside, Carlsbad, Escondido, Encinitas, and Chula Vista. So go ahead and give us a call – we're ready to serve you!
Why Call AirMaxx for Heating Repairs?
We understand how frustrating it can be when a major system like your heating unit breaks down or just doesn't operate properly. You'll spend time asking friends or searching the Internet for recommendations on the best heating repair companies in San Diego. That can be stressful! Instead, let Airmaxx apply its heating repair knowledge and expertise to the situation – we'll soon have the problem identified and fixed, saving you hours of calls and wondering when your system will be running again.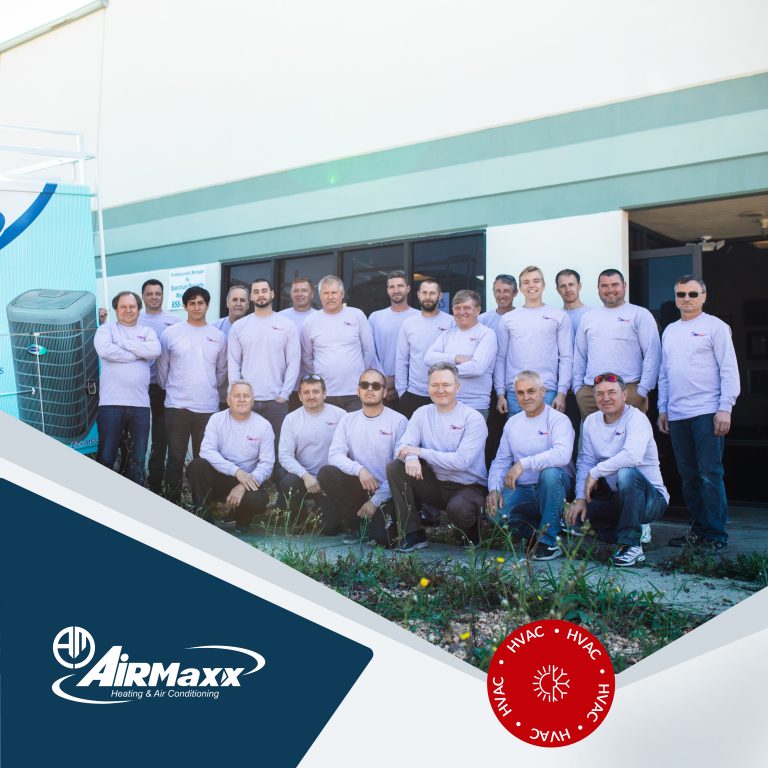 Count on AirMaxx for HVAC Repairs in San Diego
Even the best heating system will need maintenance, and it can break down from time to time. If your heating unit is experiencing some problems, don't hesitate to call Airmaxx at (619) 655-3010. It doesn't matter when you call, or what type of heating system you have.
Our heating repair specialists have the training and expertise to repair your split system, air pump condenser, air handler with electrical heating, gas fueled furnace, self-contained unit, or ductless mini system. We know the makes and models too, so rest assured that we're familiar with your heating system and we will be able to diagnose and repair it for you.
Here's another big advantage when you have Airmaxx repair your heating system: we often can find smaller heating problems that in time, could grow to major repair issues. If you have us inspect and tune up your heating system periodically, it's more likely that we'll catch these issues, so we recommend getting on one of our periodic heating maintenance schedules. In this way your heating system will be treated very much like how you deal with your car's maintenance. It will be under our watchful eye, so that it can provide peak performance for you!
AirMaxx Can Also Guide You Through Your Replacement Options
We can often repair heating units, but in the event that the unit has outlived its useful lifespan, Airmaxx can guide you through your options when it comes to choosing a heating replacement system. With decades of experience installing new heating systems in San Diego, we can show you the new, energy-efficient heating units that can increase your comfort while you save money on utilities. As an authorized Carrier® dealer, we have top-of-the-line systems for you that will provide many years of reliable service. Plus we offer you HVAC financing with approved credit so your new heating system installation can be completed at a price that fits your budget.
Need the most reliable and experienced heating repair company in San Diego? Airmaxx is always ready to serve you. Call us now at (619) 655-3010 and our expert heating repair contractors will rapidly come to your home to repair your heating system.